Commercial Door Hardware
While we install and support nearly every access system on the market, we also provide hardware and products for many of our customers, especially those with maintenance and support staffs.
Door Closers
Power Door Operator
Commercial Door Locks
Pivots & Pivot Sets
Surface-mounted Closers
Overhead Closers
Exit Devices/Panic Bars
Exit Alarms
Electric Strikes
Holders and Stops
Gate Closer
Problem
I need new door hardware for a new office. What level of security do I need and what kind of hardware is involved?
Solution
We provide complete commercial door installation, including all hardware, and will even come to your facility to make recommendations based on your particular security needs.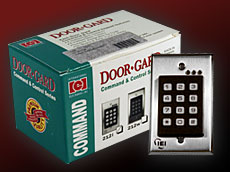 Go to top