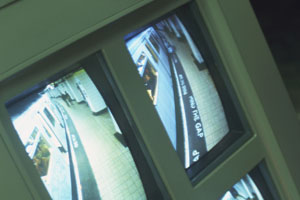 At Allied we can provide detection and surveillance equipment in both indoor and outdoor environments. And we provide service and support for every system we install – as well as other commercial systems.
CCTV/Video Surveillance
Cameras
DVRs
Monitors
CCTV Accessories
Single/Multiple Camera Systems
Video and Voice Intercom Systems
---
Future proof your investment and innovate at scale and pace. Eagle Eye Networks is changing the video surveillance industry. With the Eagle Eye Video API platform, you enjoy a secure, open platform that provides the flexibility and scalability to meet your evolving needs, instantly.
---
Vitek provides very high quality Surveillance products to the security marketplace for both consumer and business installations. As a leader, Vitek continually develops and manufactures new video surveillance products that are dependable with low maintenance needs.
---
Problem
Our business has multiple entry points and we don't have the personnel to monitor each one.
Solution
A Closed Circuit Television System, with monitors and DVRs, is a great way to track who enters and exits your business. It's especially effective for after-hours monitoring as well.